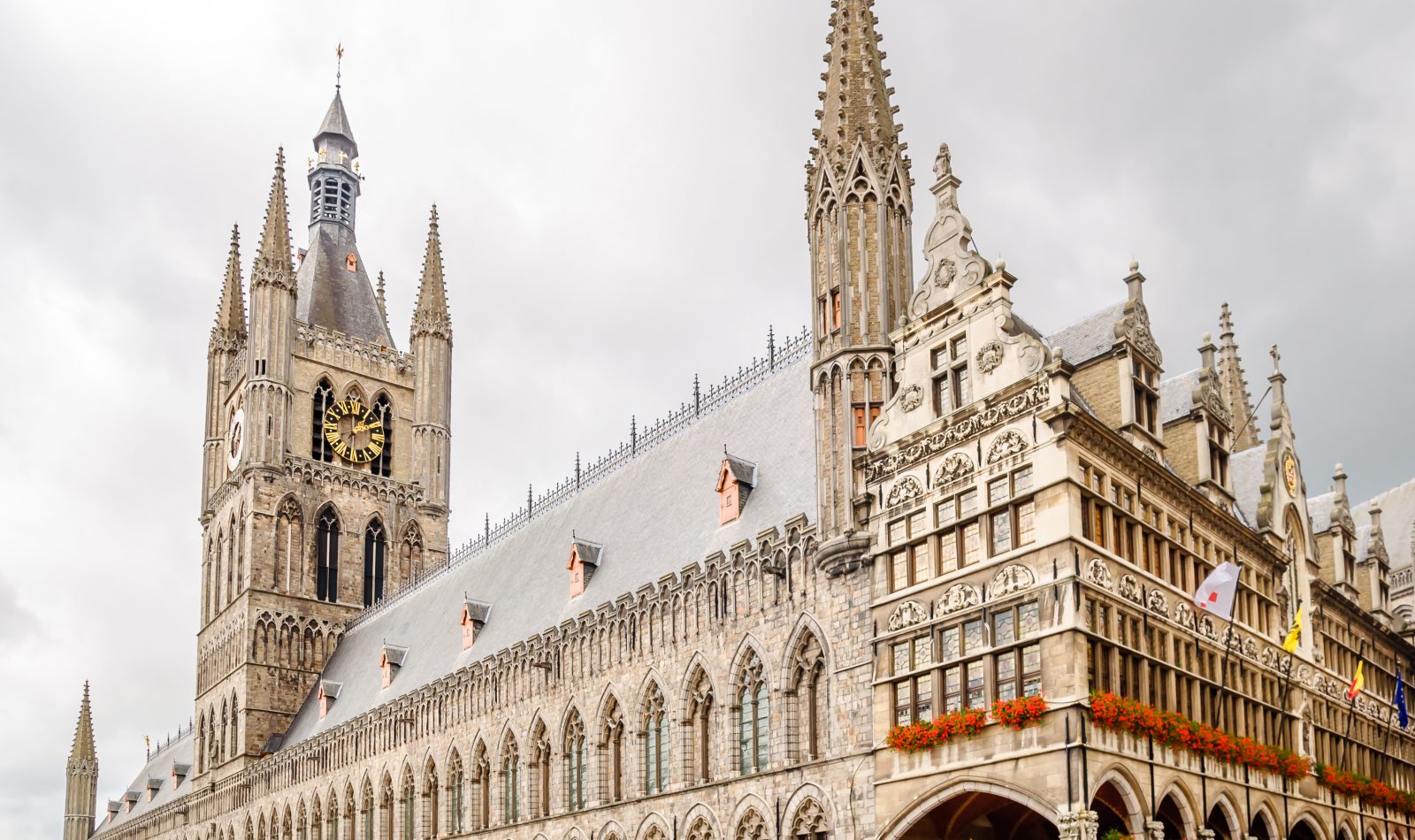 Visit just about any town along the Western Front battlefields of the First World War and there will usually be an ornate tower or belfry that dominates the skyline.
Built in Belgium and France from the 11th to the 20th centuries belfries symbolised autonomy, power and wealth.
Today, the Belfries of Belgium and France is a group of 56 historic buildings designated by UNESCO as World Heritage Sites in recognition of their architectural significance.
The World Heritage list began in 1999 with 32 towers in the Flanders and Wallonia areas of Belgium, and was expanded in 2005 with another 23 added in Gembloux (Walloon region), and Nord-Pas-de-Calais and Picardy in France
One of the most spectacular is at the Cloth Hall in Ieper (Ypres), Belgium, which was built from the 13th century.
Left in ruins after repeated artillery fire during the First World War, the Cloth Hall was rebuilt from 1928 to 1967 and now houses the In Flanders Fields Museum. The Museum presents the story of the First World War in the West Flanders front region, and is an important site on the Australian Remembrance Trail along the Western Front.
Locally known as the Lakenhalle, it contains 49 bells in a carillon that can be heard across town, with performances on special occasions such as Remembrance Day.
Originally belfries were built as independent towers or part of a town hall, although some on the World Heritage list are church towers that served as watchtowers or alarm stations.
Belfries also served practical purposes—housing communal bells, storing charters and civic treasures, hosting council meetings, and being a watchtower and prison.
Built in the heart of urban areas or dominating a town square, often alongside a marketplace or town hall, a 'belfry' meant defence, protection, refuge and peace.
Today, the Belfries of Belgium and France offer rich insights into the history of the town or region, the period of construction, local materials and the personality of craftsmen and their communities.
Those damaged during two World Wars have been rebuilt and restored, and stand testimony to their significance and meaning.