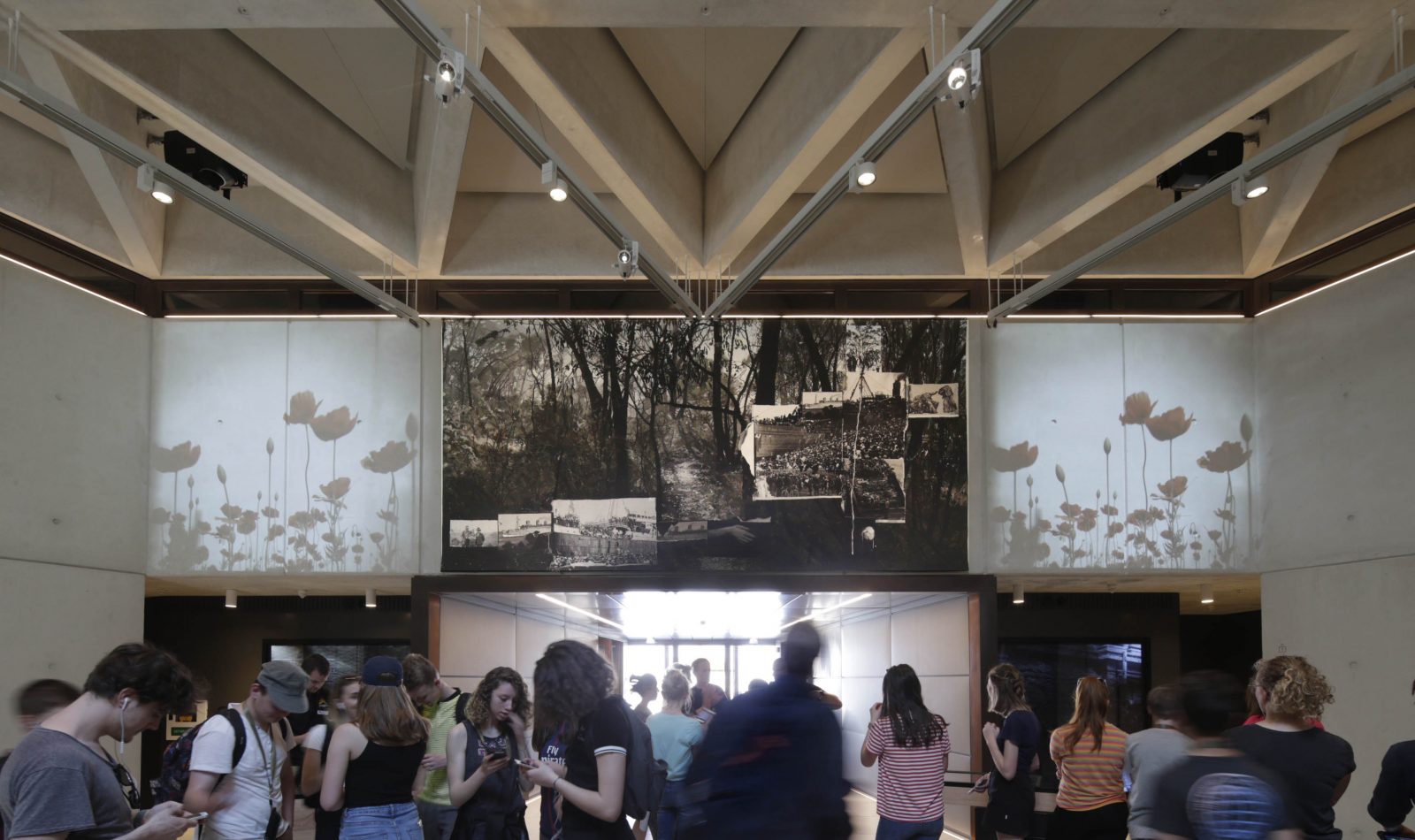 Only a 90-minute drive from Paris, the Sir John Monash Centre offers an outstanding Western Front experience for visitors to the Somme region of France.
Offering an introduction to the Australian Remembrance Trail—which links battlefield sites from the Flanders region in southern Belgium down to the Somme River valley in northern France—the Sir John Monash Centre is a must see inclusion on any travel itinerary.
Opening hours
10am – 5pm daily.
Closed from 23 December 2021 to 2 January 2022 included, and from 14 February 2022 to 6 March 2022 included.
COVID-19 and protecting our visitors
The health and safety of our visitors and staff is our top priority. To welcome you in the best possible conditions, the Sir John Monash Centre has put in place the following measures:
All visitors and staff are required to wear a mask
Alcohol-based hand rub will be available at the entrance and exit of the Centre
The cleaning of the Centre has been reinforced and its frequency increased
A one-way circulation plan has been put in place for the visit to respect social distancing measures
To prevent the spread of the virus, we urge you to adopt the following safety measures:
Comply with current social distancing guidelines of 1.5metres
Wash your hands frequently
Avoid touching your eyes, nose, mouth
When coughing and sneezing, cover mouth and nose with flexed elbow
Avoid physical greeting and contact
Admission
As with all cultural venues in France, from 21 July 2021 for any person over 18 years old and from 30 September 2021 for any person over 12 years old, entry to the Sir John Monash Centre will only be possible upon presentation of a Health Pass.
To visit the Sir John Monash Centre you now need to book online.
Entry is free.
What to expect
A visit to the Centre will vary in length, based on your interests, but we recommend allowing approximately 1.5 to 2 hours.
To gain the full experience of the Centre, visitors need to use their own mobile devices, headphones or ear buds, combined with the SJMC App.  Free Wi-Fi access is available across the site.
Before visiting the Centre you're encouraged to download the SJMC app and fully charge your mobile device.
Filming and Photography
You are welcome to take photos and films as part of your visit, for your personal, non-commercial use. However, please:
avoid the use of flash and tripods
avoid taking photos or filming people without permission
avoid taking photos of children without permission from their parent or guardian
look out for signs telling you where photography or filming is not allowed
If you wish to take photographs or film for commercial use please speak to Centre staff
Visitor amenities
FOOD AND DRINKS
Food and drinks  are not permitted in the galleries. The café is temporarily closed.
RESTROOMS
Accessible restrooms are available at the front of the site in the Orientation Building, and in the basement of the Sir John Monash Centre.
LOCKERS
Lockers are currently unavailable.
While most strollers are permitted inside the Centre, please be advised that restrictions may apply.
ACCESSIBILITY
The Sir John Monash Centre has been designed to cater to visitors of varying abilities. To enter the centre there are a series of ramps and a lift is available in the main building to access the locker and restroom facilities. Please contact us before your visit if you have any specific concerns.
Trained, registered and visibly identified assistance animals are welcome when accompanied by their handler.
PARKING
Coach, car and disabled parking is available on site.
GROUP BOOKINGS
If you are travelling with a group, bookings are necessary to guarantee a booking time.