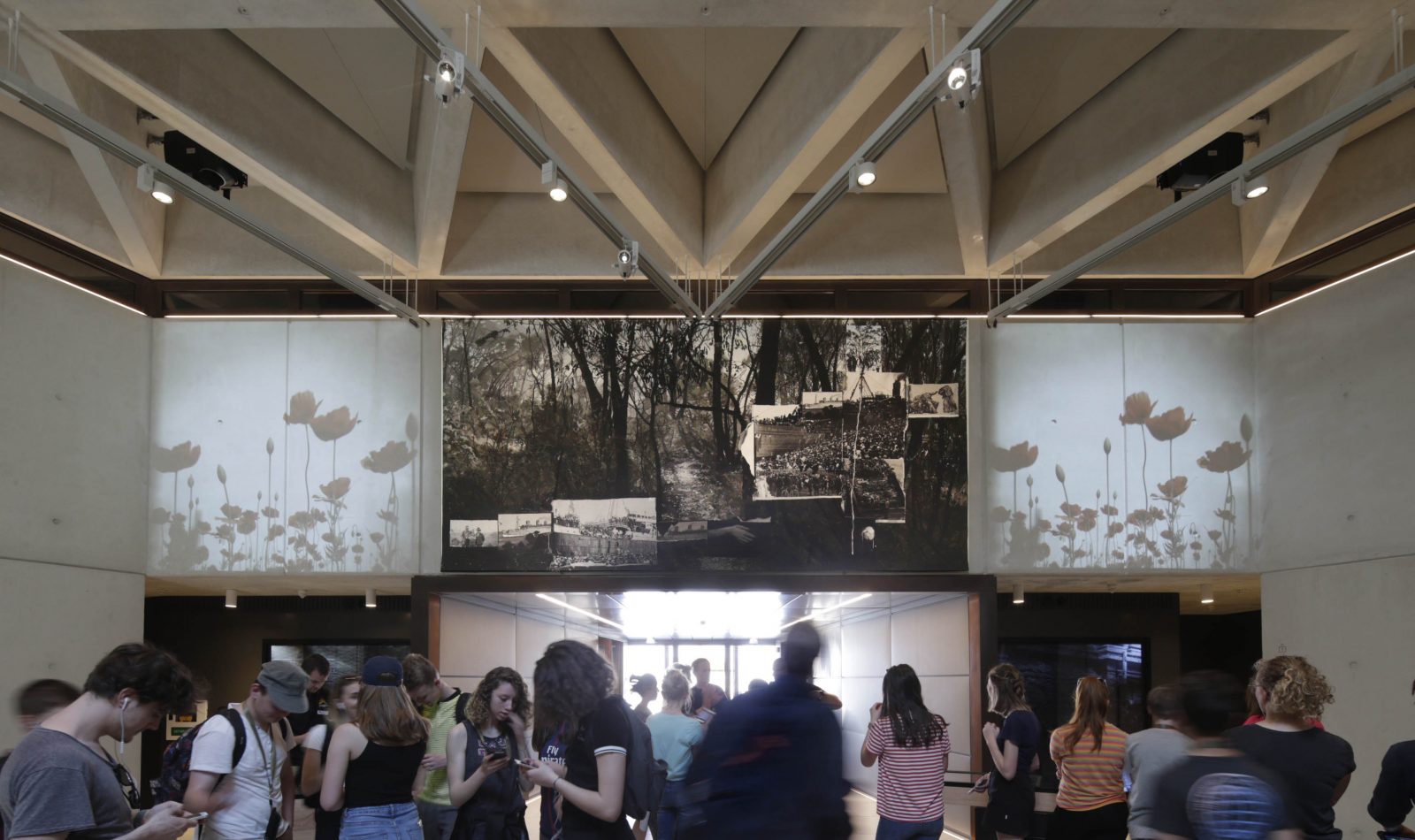 Only a 90-minute drive from Paris, the Sir John Monash Centre offers an outstanding Western Front experience for visitors to the Somme region of France.
As the newest addition to the existing Australian Remembrance Trail—which links battlefield sites from the Flanders region in southern Belgium down to the Somme River valley in northern France—the Sir John Monash Centre is a must see inclusion on any travel itinerary.
Opening hours
IMPORTANT INFORMATION COVID-19: In accordance with French government directives, the Sir John Monash Centre is closed until further notice.
The Sir John Monash Centre is open seven days a week (including public holidays), annual closure excepted.
From March to October: 9.30am – 6.00pm
From November to February: 9.30am – 5.00pm
2020-2021 annual closure : Closed from 25 December to 1 January inclusive, and from 1 February to 21 February inclusive.
What to expect
A visit to the Centre will vary in length, based on your interests, but we recommend allowing approximately 1.5 to 2 hours.
To gain the full experience of the Centre, visitors need to use their own mobile devices, headphones or ear buds, combined with the SJMC App.  Free Wi-Fi access is available across the site.
Before visiting the Centre you're encouraged to download the SJMC app and fully charge your mobile device.
Admission
Entry to the Centre is free, and bookings are encouraged to secure your preferred time.
Filming and Photography
You are welcome to take photos and films as part of your visit, for your personal, non-commercial use. However, please:
avoid the use of flash and tripods
avoid taking photos or filming people without permission
avoid taking photos of children without permission from their parent or guardian
look out for signs telling you where photography or filming is not allowed
If you wish to take photographs or film for commercial use please speak to Centre staff
Visitor amenities
FOOD AND DRINKS
Food and drinks are available from the Centre cafe, however, they are not permitted in the galleries. The café is open daily between 9.30am and 5.00pm.
RESTROOMS
Accessible restrooms are available at the front of the site in the Orientation Building, and in the basement of the Sir John Monash Centre.
LOCKERS
Personal possessions can be left in lockers, located in the basement, however, if you are concerned for any items security we recommend you take a small bag with you. Please note these lockers are not suitable for storing bulky luggage.
While most strollers are permitted inside the Centre, please be advised that restrictions may apply.
ACCESSIBILITY
The Sir John Monash Centre has been designed to cater to visitors of varying abilities. To enter the centre there are a series of ramps and a lift is available in the main building to access the locker and restroom facilities. Please contact us before your visit if you have any specific concerns.
Trained, registered and visibly identified assistance animals are welcome when accompanied by their handler.
PARKING
Coach, car and disabled parking is available on site.
GROUP BOOKINGS
If you are travelling with a group, bookings are necessary to guarantee a booking time.