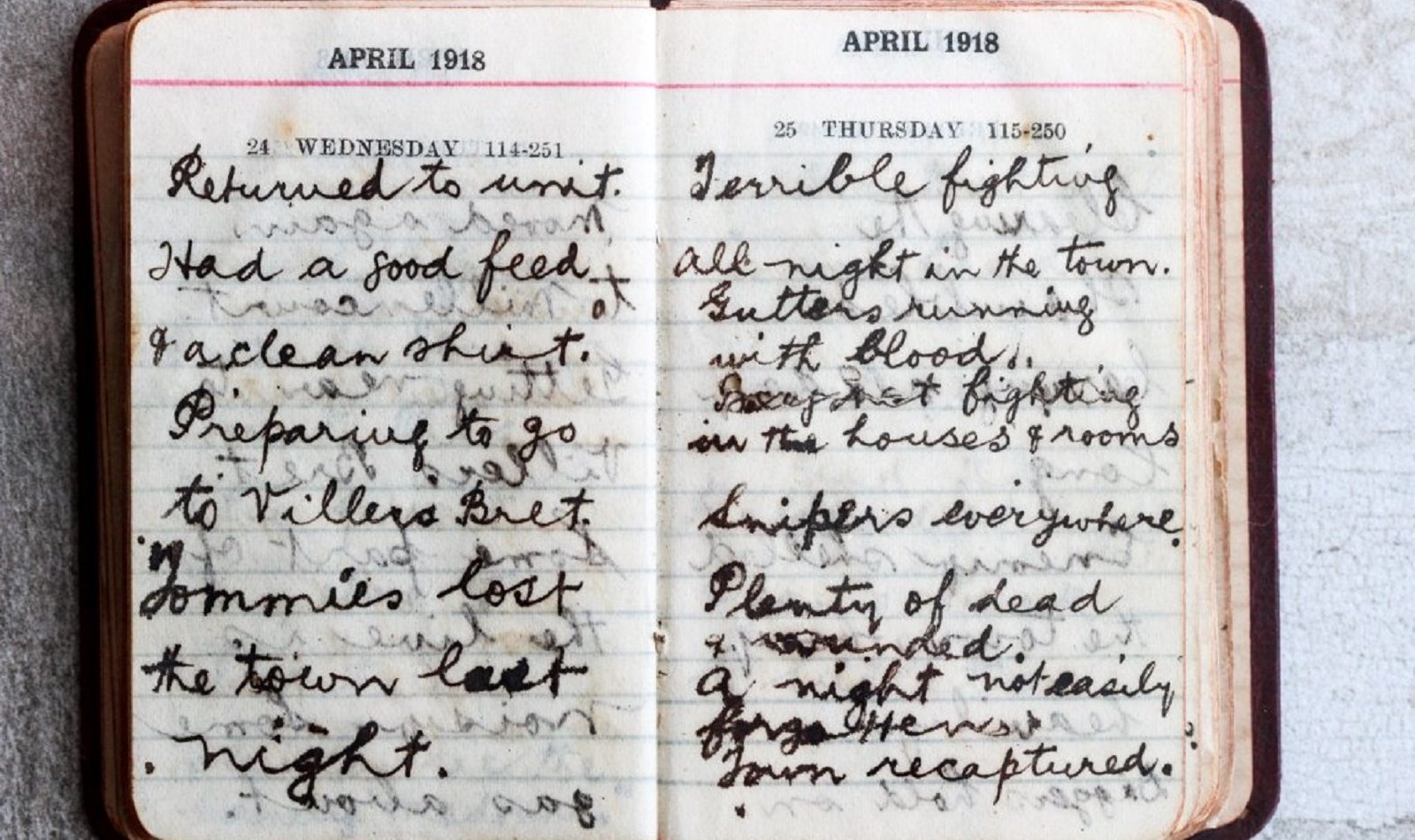 Thousands of people from throughout the world gathered at the Australian National Memorial on Anzac Day to honour Australians who served on the Western Front.
Among them were descendants of service men and women, including the families of Sir John Monash, Brigadier-General Harold 'Pompey' Elliott, and Brigadier-General Sir William Glasgow.
All three figures led significant battles on the Western Front, but just as important were the thousands of Australian soldiers who recaptured the town of Villers-Bretonneux and halted the German offensive.
One of the descendants at the centenary service, Noel Casey, 82, from Queensland, was honouring his father, Private John Casey, who served as a stretcher bearer with the 7th Field Ambulance.
In Brisbane, John Casey, 19, had worked as a draper, selling material and making garments.
When he joined the war effort, he was initially a hospital orderly on a ship, but he injured his back in a fall while fetching hot water for patients.
Private Casey then took on even more strenuous work, as a stretcher bearer, darting in and out of the frontline, often under direct fire.
In France, he was the early equivalent of a combat medic, fully exposed to the dangers and horrors of war, with shells bursting close to points of rescue.
On 25 April 1918, he wrote in his diary about the Second Battle of Villers-Bretonneux: "Terrible fighting all night in the town. Gutters running with blood. Bayonet fighting in the houses and rooms. Snipers everywhere. Plenty of dead and wounded. A night not easily forgotten. Town recaptured."
A few months later, in August 1918, he left for England where he was attached to a hospital and prepared wounded soldiers for travel back to Australia.
After the Armistice, he returned to Australia on 6 August 1919.