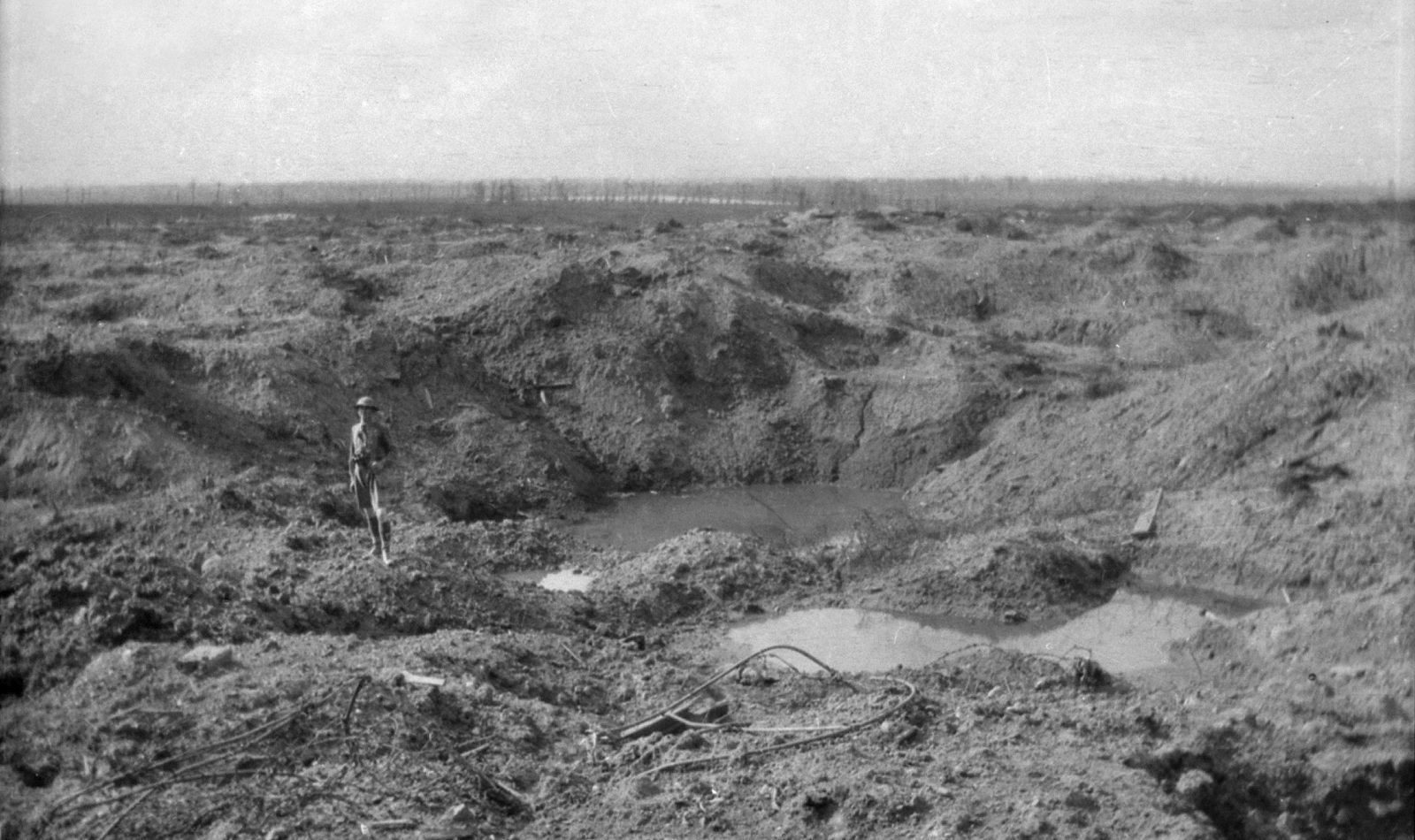 'Gentlemen, we may not make history tomorrow, but we shall certainly change the geography.'
British General Charles Harington uttered these words as tunnelling units beneath German lines were about to undertake one of the largest non-nuclear explosions of all time.
By 1917, losses in the First World War were heavy and gains were small. Both sides needed to break through the enemy's entrenched position.
It was not long before the tactic of mining under enemy lines, placing explosives and detonation, was employed.
This specialist work was nerve-wracking, arduous and deadly; and, it was believed, perfectly suited to civilian underground miners.
Service records indicate Australia's 'subterranean soldiers' came from mining towns such as Mount Morgan, Gympie and Charters Towers.
The Australian Mining Corps was established in 1915 and was then reorganised into four units.
They reinforced the British in tunnelling operations, including Hill 60, a strategic point near Ypres, Belgium.
Hill 60 had been captured by the Germans during the First Battle of Ypres in 1914. The British attacked a year later, unsuccessfully, and the Hill remained in German hands until the Battle of Messines in 1917.
The miners studied soundwaves through the earth and worked in quicksand, chalk and clay. Conditions were cold, cramped and often waterlogged, with a high rate of 'trench foot'.
A team of three rotated in shifts and typically included a 'kicker' lying on a 45 degree angle at the face, a 'bagger' who filled sandbags, and a 'trammer' who removed overburden on a trolley and returned with timber.
The miners had to sit still and quietly, listening for the slightest sound from enemy tunnellers. Voices or scraping of a shovel could mean a hostile team was nearby.
Their role was vital, detonating huge mines more than 17 metres beneath German strongpoints.
In total, the British tunnelling units detonated 750 mines along the 160km of their frontline and the Germans responded with 700.
June 1917 proved to be the Australians' finest hour. They exploded 19 mines at Hill 60 with devastating effect and an impact that, some said, was felt in London.
The Battle of Messines was considered a British success that greatly boosted moral among the Allies. The cost was high: 25,000 German soldiers and 17,000 Allied troops.
For many years, Australia's military miners who fought a 'phantom war' underground were forgotten.
Their tale was taken to a broader audience in 2010 with the film, Beneath Hill 60, and it is told at the Australian Remembrance Trail along the Western Front site, Plugstreet 14-18 Esperience in Ploegsteert, Belgium.