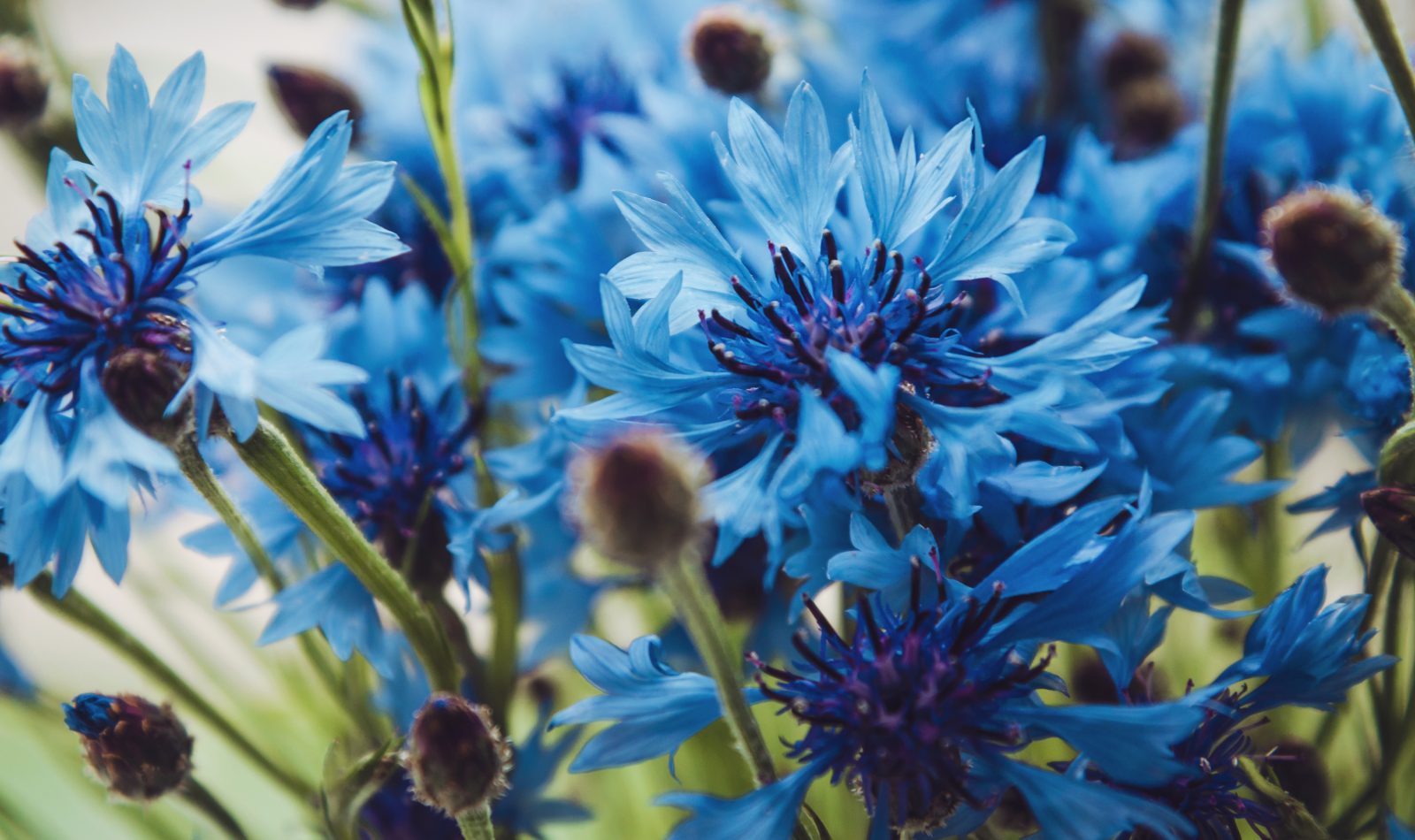 In Australia and much of the former British Empire, the flower of remembrance is the poppy, but in France it is the cornflower—known as the bleuet.
Like the poppy, the cornflower (Centeaurea cyanus) continued to grow in land devastated by shelling, providing the only signs of life and colour on the battered landscape.
In the language of flowers, bleuets symbolised delicacy and purity, and "Les Bleuets" became a reference to France's young conscripted soldiers who arrived on the front line in 1915 wearing the bleu horizon uniform.
When war broke out, France needed about 17 million metres of new cloth, so it made soldiers' uniforms with what was available and imported material from Britain, Spain and the United States. The light blue/grey melded well with the chalky mud of Champagne and Artois.
The term bleu became so popular that the image was used in postcards, poems and songs, including "Bleuets de France" (1916) by Alphonse Bourgoin:
These here, these little "Bleuets"

These Bleuets colour of the sky

Are beautiful, gay, stylish

Because they are not afraid.

Merrily, go forward

Go on, my friends, so long!

Good luck for you, little "blues"

Little "bleuets", you are our hope!
Bleuet remembrance badges were sold from 1916 after they were created by widowed nurse Suzanne Lenhardt, at Les Invalides, and Charlotte Malleterre, whose brother and husband were generals.
The women organised Le Bleuet de France workshops so injured servicemen could make cornflowers from tissue paper and sell them for income.
The bleuet became a symbol of rehabilitation through labour and its sales grew after the French President Gaston Dourmergue endorsed the initiative.
Today, bleuets are worn on the lapels of service men and women at remembrance events.
They are not as commonplace as poppies but they are still synonymous with the loss of life in war and the solidarity of veterans.