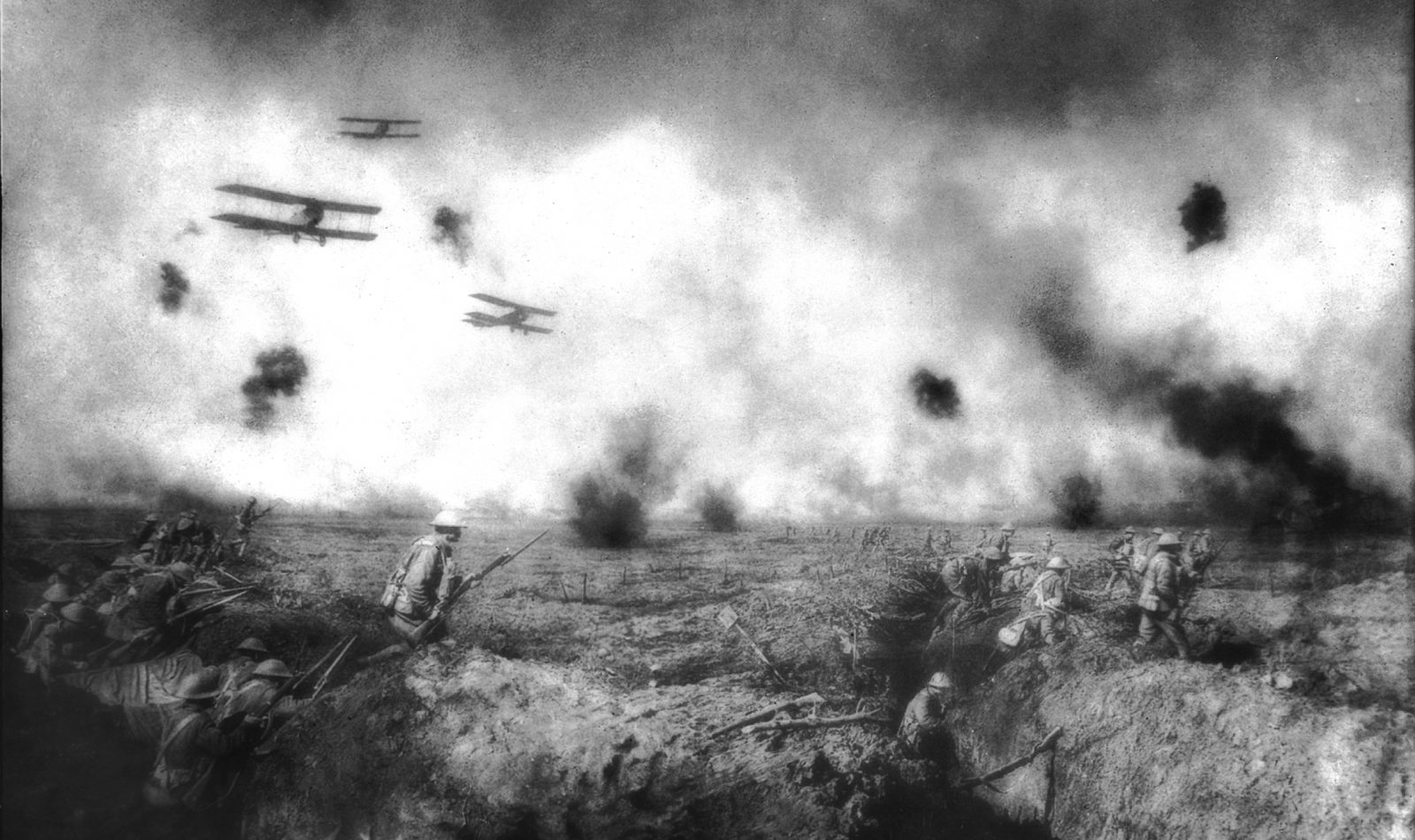 In March 1916, hundreds of thousands of young Australians found themselves in north-western France—on the Western Front, where they would soon go into battle in this, the war's main theatre.
The Western Front stretched some 700 kilometers from the Belgian coast, through France to the Swiss border. It exposed soldiers from both sides to a new, industrialised kind of war, one with new levels of battlefield technology including powerful artillery, machine guns, aircraft, tanks, and gas.When Australian troops arrived in France, the war was bogged down in the stalemate of the trenches, which meant troops had to adapt to conditions of extreme danger and discomfort.
Australian forces were initially organised into the 1st and 2nd Anzac Corps made up of Australian and New Zealand formations under British command, a situation that prevailed until the establishment of the Australian Corps in 1918. The Australians' baptism of fire came at Fromelles on 19 July 1916 where the 5th Division suffered one of the heaviest losses in Australia's wartime history.  Shortly afterwards the 1st, 2nd and 4th Divisions joined the fighting on the Somme.
Australians quickly developed a reputation as tenacious fighters and took part in significant battles including those at Bullecourt, Messines, 3rd Ypres, Amiens and Mont St Quentin. After two years on the Western Front, by the time of Villers-Bretonneux, the Australians had developed the experience and battlefield skills that cemented their reputation as a formidable fighting force during the war's final battles.
In the first battle of Villers-Bretonneux on 4 April, 1918, the Germans narrowly failed to capture the village, but in the second battle on 24 April they succeeded, forcing the town's British defenders to withdraw.The Germans now threatened the city of Amiens. If they captured it and pushed on to the coast, they would split the British and French armies. It was vital that Villers-Bretonneux be retaken quickly.
The plan was relatively simple – a surprise night attack, with no preliminary artillery bombardment.The 51st and 52nd Battalions would attack south of Villers-Bretonneux while the 57th, 59th and 60th Battalions would attack to the north and then swing south-east to the old Roman road heading out of Villers-Bretonneux. The attack began late on April 24, and despite heavy casualties, the Australians swept on toward their objectives, reaching the Villers-Bretonneux–Le Hamel road. By the morning of 25 April, 1918, Australian and British troops, almost encircled Villers-Bretonneux. A day later, the town was secured and a new front line was established. The immediate German threat to Amiens was over.
The new Sir John Monash Centre, just outside Villers-Bretonneux, gives visitors a unique opportunity to imagine what life was like for Australian troops on the Western Front. With its 360-degree theatre, visitors will be able to experience immersive films depicting the battles of Villers-Bretonneux and Hamel, like never before.
You can register your interest to visit the Sir John Monash Centre here.