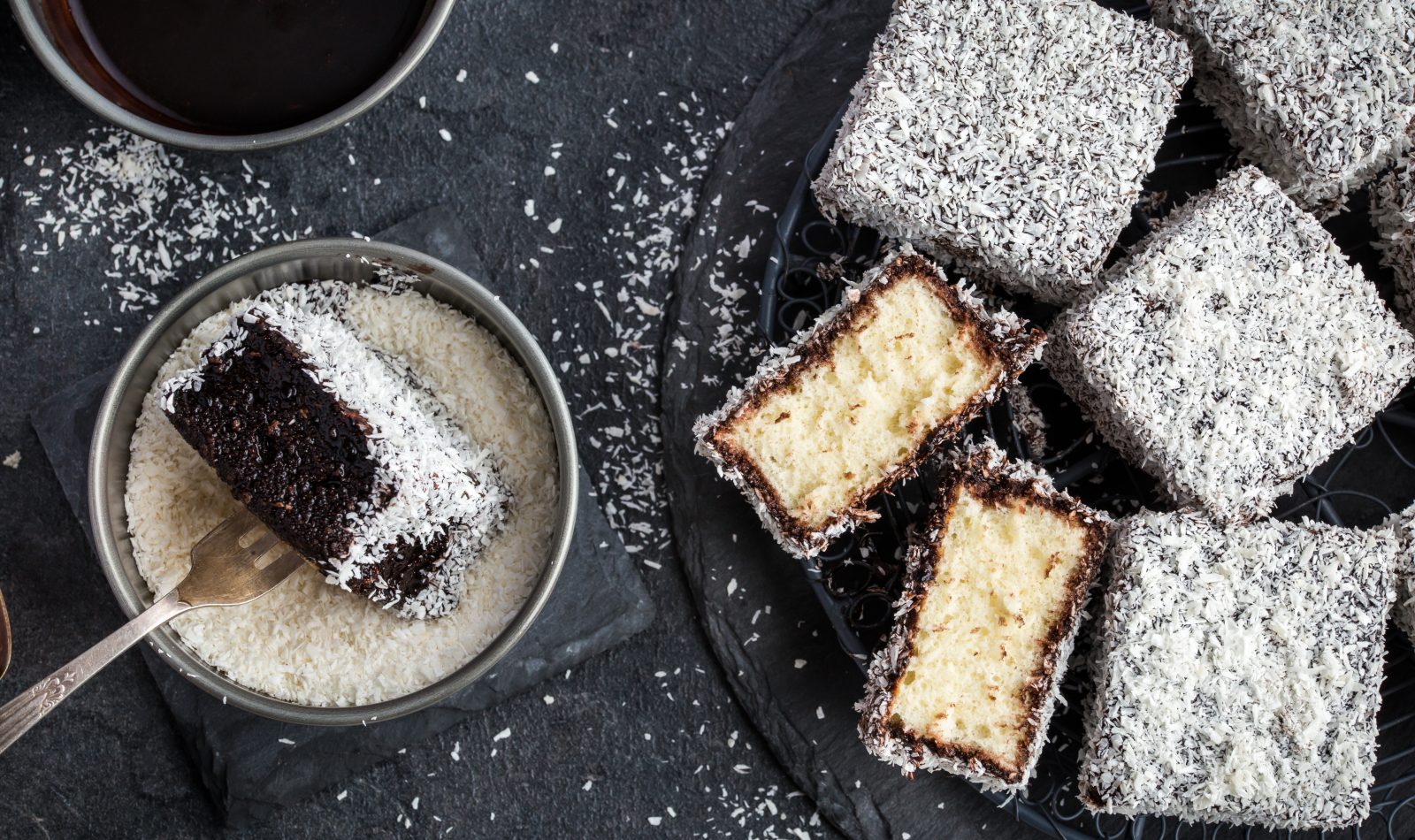 If there's one iconic Australian sweet treat that rivals the popularity of the Anzac biscuit, it's the lamington – pieces of sponge cake dipped in chocolate and rolled in coconut.
In 2019, the children of Villers-Bretonneux took to baking Australia's national cake after a promotion at their local library, Bibliotheque Municipale, and the Sir John Monash Centre.
During 'Lamington Time', staff at the Centre read stories about Australian culture and, according to the Centre's former director, Caroline Bartlett, they were very popular.
"We started the session by explaining what a lamington is and we distributed recipe cards at the end," Ms Bartlett said.
"The local children have grown up knowing about Australia and our servicemen's presence in France during the First World War, so they're keen to learn more about our food and customs. They've even been making the lamingtons."
The lamington actually owes its origins to a Frenchman. Its creator, chef Armand Galland from Bligny-sur-Ouche (south of Villers-Bretonneux), came to Australia in 1898.( 1)
Monsieur Galland arrived with Lord Charles Lamington, a British politician who served as Governor of Queensland from 1896 to 1901.
The 'lamington' was borne out of necessity when Lady May Lamington found she was frequently entertaining unexpected guests.
A popular account is that Monsieur Galland cut up some French vanilla sponge cake from the day before, dipped the cubes in melted chocolate, and rolled them in desiccated coconut. (This final ingredient may have been a suggestion from his Tahitian wife, Cladie.)( 2)
Lady Lamington was so impressed that she asked for the cakes (named in her honour) to be served at all official occasions.( 3)
The recipe 'Lamington cake' made its debut in Queensland Country Life on 17 December 1900, in a segment titled 'Useful Recipes', and then the recipe was published in other newspapers and cookbooks.( 4)
With that, the lamington was gracing tea tables and baking competitions throughout Australia.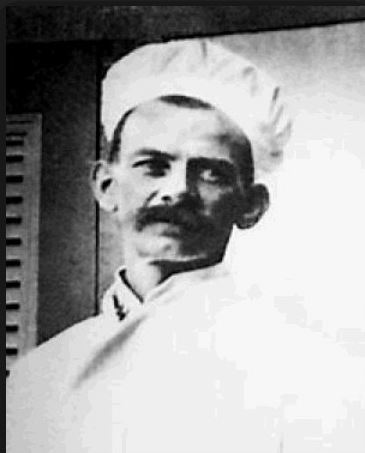 Monsieur Galland had joined the staff of the Lamingtons in Paris as they were returning to Brisbane from holidays in Scotland in 1900.
He had a strong confectionery and patisserie background and it was not uncommon for him to bake one cake for 1,500 diners.
In 1901, he became an independent caterer, cooking for King George V and the Prince of Wales during their visits to Australia.( 5)
He was also a wine merchant in South Brisbane( 6) but always remained loyal to France, with his house being a rallying centre for French people living in Brisbane.( 7)
When his premises burnt down in 1905, his most noteworthy comment was: 'See, my country's flag is unharmed.'( 8)
In retirement, Monsieur Galland established a cottage garden and introduced Australians to vegetables popular in France, including globe artichokes, endive, cos lettuce and escarole.( 9)
His descendants remain in Brisbane today.
If you'd like to know more about the humble lamington, there's a book devoted to the subject, The Lamington Enigma: A survey of the evidence, by Maurice French.
To make lamingtons, here's the original recipe:
Cake
½ cup butter
1 cup sugar
1 cup flour
3 eggs
1 teaspoon baking powder
4 tablespoons milk
Beat butter and sugar; add eggs well beaten with the milk, sift in flour and baking powder; flavour with vanilla or lemon to taste. Bake in sandwich tins. Cut in squares next day.
Icing
3oz icing sugar
1oz butter
Beat these to a cream and spread between layers as jam would be used.
Outside icing
3oz sugar
1oz butter
3 teaspoons or more of cocoa
Vanilla to flavour
Method
The squares of the cake, when doubled, are the shape of a cube. Ice all over the cube with the cocoa icing, spreading it with a knife, then dip and roll the squares in desiccated cocoanut.
References
(1) "Armand Galland." Immigration Place Australia. https://immigrationplace.com.au/story/armand-galland/  (retour au texte)
(2) Cosima Marriner. 'Let them eat cake.' The Sydney Morning Herald. 6 Jun. 2009. https://www.smh.com.au/national/let-them-eat-cake-french-take-a-bite-out-of-our-lamingtons-20090605-byiw.html ; The Courier-Mail. 23 Jun. 1934: 19.(retour au texte)
(3) Albert Jack. What Caesar Did For My Salad: The Secret Meanings of Our Favourite Dishes. London: Penguin, 2012.
Besha Rodell. 'The history of the lamington …' Good Food. 21 Jan. 2018. https://www.goodfood.com.au/recipes/news/the-history-of-the-lamington-an-australian-icon-20171219-h07f36 (retour au texte)
(4) Besha Rodell. 'The history of the lamington …' Good Food. 21 Jan. 2018. https://www.goodfood.com.au/recipes/news/the-history-of-the-lamington-an-australian-icon-20171219-h07f36 (retour au texte)
(5) The Courier-Mail. 23 Jun. 1934: 19. (retour au texte)
(6) 'Situations Wanted.' The Brisbane Courier. 19 Jul. 1901: 2. (retour au texte)
(7) The Brisbane Courier. 16 Jul. 1910: 5. (retour au texte)
(8) The Telegraph [Brisbane]. 4 Oct. 1905: 7. (retour au texte)
(9) The Daily Standard [Brisbane]. 9 Sep. 1916: 12. (retour au texte)