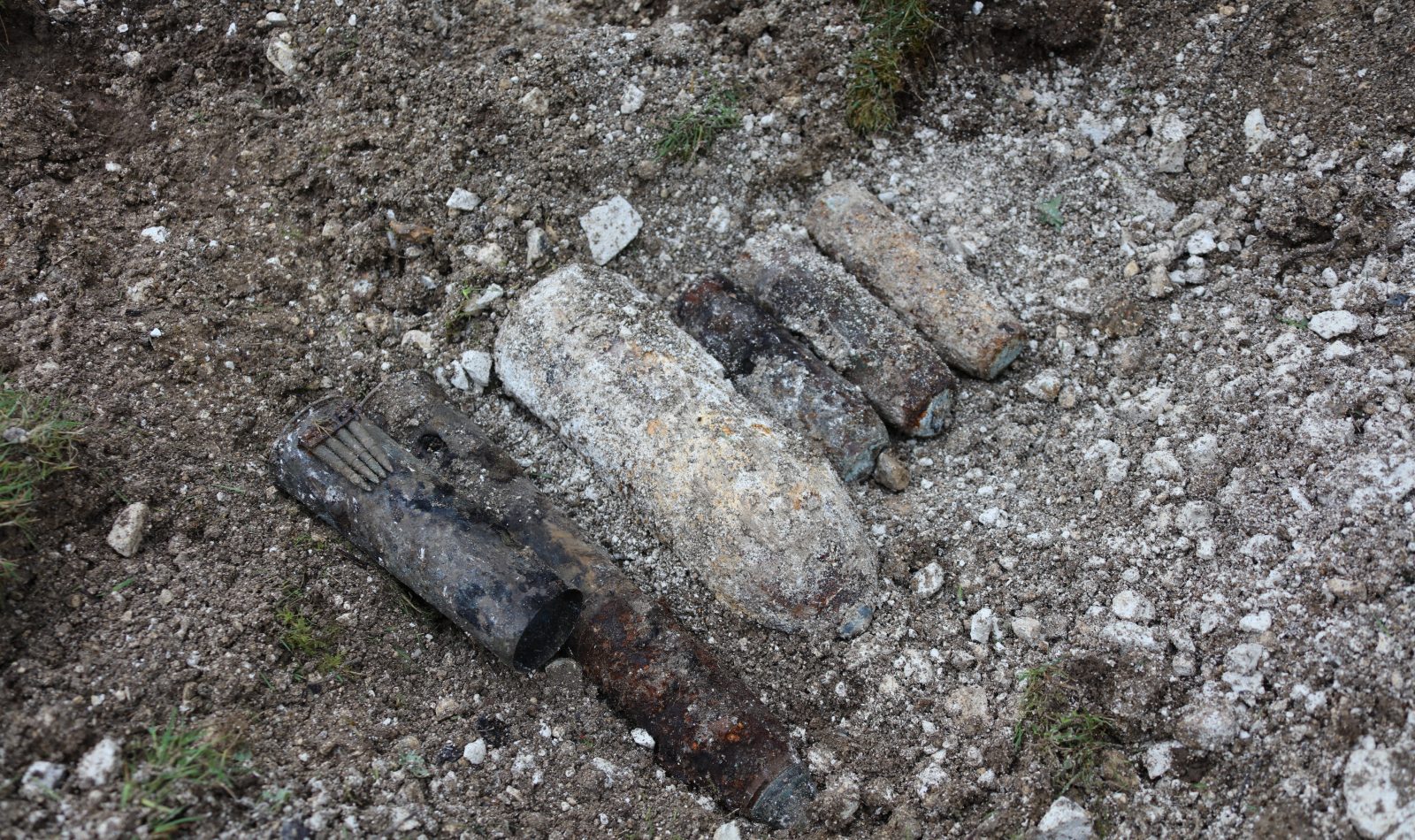 More than 180 personal artefacts and relics and 230kg of unexploded ordnance from the First World War were uncovered during construction of the Sir John Monash Centre in Villers-Bretonneux, France.
Workers undertaking a safety sweep of the entire site found a British 16-pounder field gun projectile, Australian rifles and helmets, entrenching tools and other personal items.
The location of the new Centre was a key battlefield in 1918—with the Germans briefly holding the village during their unsuccessful attempt to capture the transport hub of Amiens.
On the night of 24/25 April, however, Australian forces encircled Villers-Bretonneux and drove the Germans from the village.
The site of the new centre has remained relatively untouched since it was cleared in 1938 to build the Australian National Memorial.
In France, discoveries of military memorabilia are known as the 'iron harvest' when spring and autumn ploughing brings up unexploded ordnance, barbed wire, shrapnel, bullets and trench supports.
Farmers customarily place the materials on their field boundaries for authorities to collect and destroy.
Anyone visiting the area is advised not to touch or go near such items.
During the First World War, an estimated tonne of explosives was fired for every square metre of territory on the Western Front.
Many projectiles buried themselves upon impact or were later covered by mud.
With continual freezing and thawing each year, the objects gradually work their way to the surface.
Last year, workers on the site of the Sir John Monash Centre, using deep penetrating radar, also found an Australian-British war helmet, a Lee Enfield rifle and bayonet, a water bottle, buckets, entrenching tools and screw pickets.
The objects will be catalogued and displayed within the Sir John Monash Centre which is due to open in April 2018.