On the eve of Anzac Day, Her Excellency Ms Gillian Bird, visited the Sir John Monash Centre.
At the end of her visit, she praised the quality of the Centre's content, the resources available to visitors and its importance in honouring the memory and sharing the stories of Australians who fought on the battlefields of the Western Front during the First World War.
Between 1916 and 1918, nearly 300,000 Australians fought on the Western Front. 46,000 of them made the ultimate sacrifice, and those who returned home, having experienced the hell of the trenches, could never forget the shellfire, the hunger, the cold, the lost lives of their comrades. The Sir John Monash Centre pays tribute to these men and women who came to fight for freedom. By describing their experiences, explaining their journey, and telling their stories; often terrible, sometimes beautiful, always moving; the Sir John Monash Centre honours their courage and reminds us that we must not forget.
The day after her visit, the Australian Ambassador to France participated in the Anzac Day private wreath-laying service at the Australian National Memorial. Alongside representatives of the French Republic, she gave a speech in tribute to the Australian troops:
Many Australians sacrificed their lives or physical integrity on the Somme to defend our way of life and that of our allies. It is for these sacrifices that we are here today, at dawn, to reflect and honour.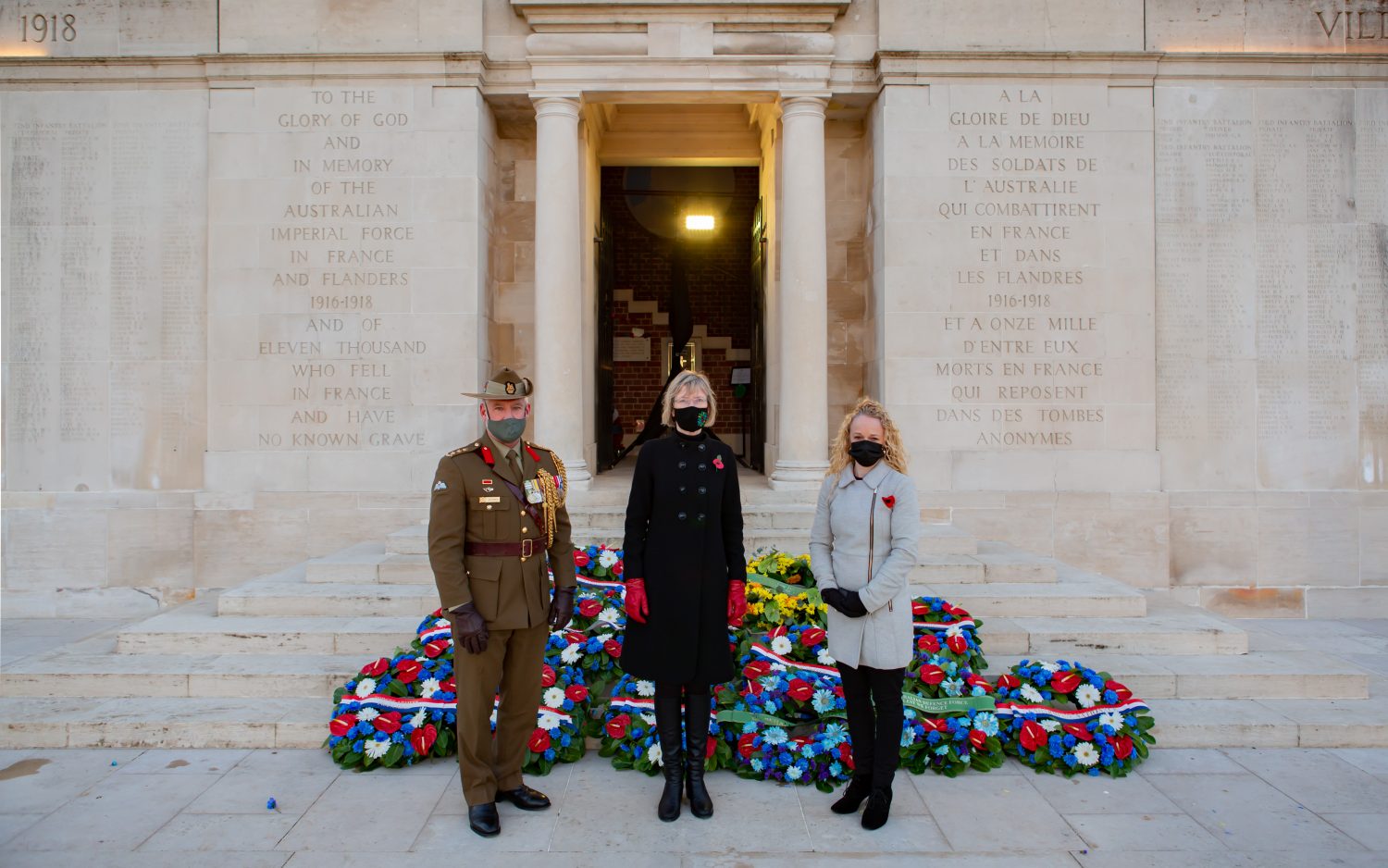 Wreaths were laid at the foot of the Australian National Memorial in Villers-Bretonneux, followed by the Last Post, the Australian Last Post, a minute of silence and the playing of the Reveille.