Australians were incredibly proud of their soldiers' actions at Villers-Bretonneux but none more so than Major General William Glasgow, the grazier and grocer from Queensland who led them into battle.
After serving in Gallipoli, Glasgow commanded the 13th Brigade on the Western Front from 1916 – at Mouquet Farm, Noreuil, Messines, Polygon Wood and Dernancourt.
Alongside General John Monash and Major General Pompey Elliott, he was critical to Australia's successes on the Western Front.
On 4 April the 9th Australian Infantry Brigade played a key role in stopping a German advance. Three weeks later the Germans renewed their attack.
In negotiating with the British 8th Division commander, Glasgow changed the advance from a diagonal to a straight line.
'Why it's against all the teaching of your own army to attack across the enemy's front,' Glasgow told them. 'If it was God Almighty who gave the order, we couldn't do it in daylight. Here is your artillery largely out of action and the enemy with all of his guns in position.'
He also insisted that the attack be put back from 8.00pm to 10.00pm, a vital improvement.
The battle then proceeded along Glasgow's lines and was deemed a spectacular success, recapturing the town, with Australian casualties limited to 2,473 and 600 Germans taken prisoner.
Glasgow wrote to his wife, Belle, that the Australians had 'never fought better':
'Yes we had a hefty time on the 24th. It was a really tough job, and some of the … [Generals] imagined we would not manage it, but the men were really wonderful. It was the anniversary of the [Gallipoli] landing. They wanted me to do it in daylight, but I would not, [as I] am afraid my losses would have been much heavier.'
Belle had taken the unusual step of relocating to London so she could be near her husband, leaving their two children behind in Australia, but Glasgow's men always came first.
In November 1917 he wrote to her: 'I can't promise about Xmas in Paris. I've been thinking I should be with the men about that time. One must think of and give up one's time to them at that time. It is a fair thing … you know they cannot get to their people.'
Glasgow's descendant, Deborah McDowall from Sydney, honoured her grandfather at this year's centenary commemorations for the Battle of Villers-Bretonneux.
'I couldn't help but reflect that we were sitting on the ground where there had been a battle raging 100 years ago – how much depended on it, how anxious he would have been that it succeeded, and how men with great bravery, having already marched 14km from where they were billeted to the start line, rose to the occasion,' she said.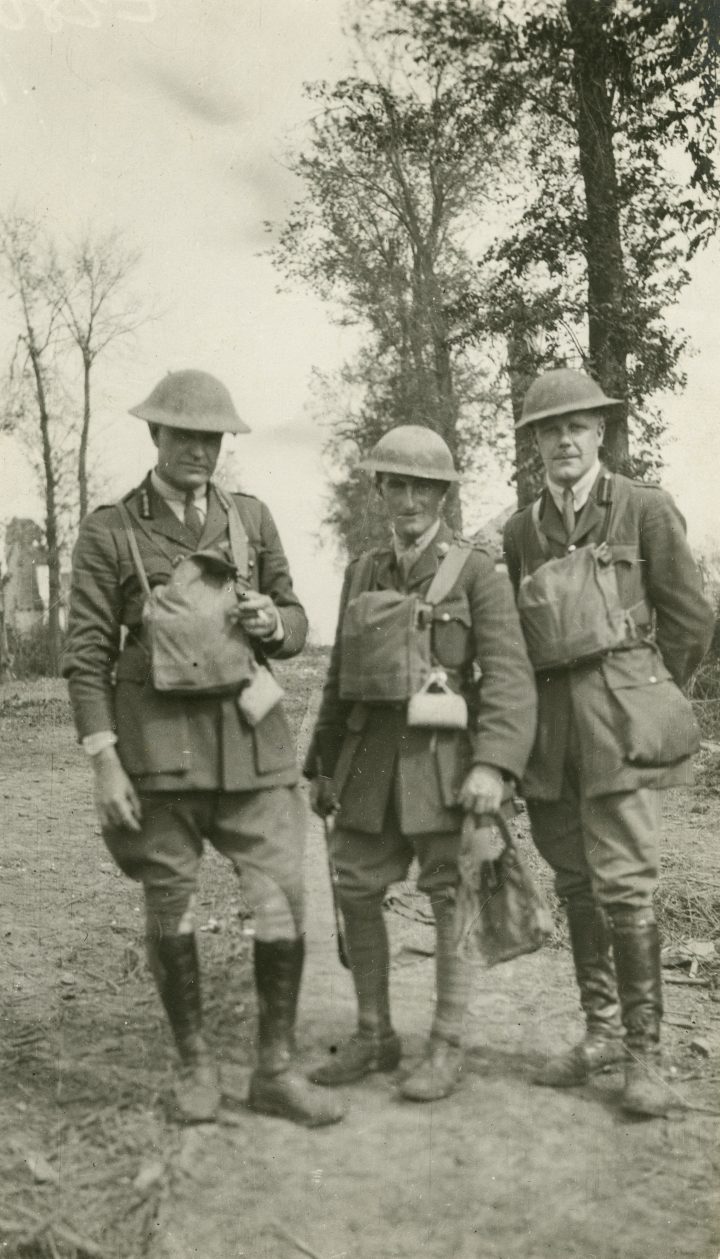 Australia's Official War Historian Charles Bean had earlier observed of Glasgow:
'With keen blue eyes looking from under puckered humorous brows as shaggy as a deerhound's; with a bushman's difficulty of verbal expression but a sure sense of character and situations; with a fiery temper, but a cool understanding and a firm control of men, with an entire absence of vanity but translucent honesty and a standard of rectitude which gave confidence both to superiors and subordinates, he could – by a frown, a shrewd shake of the head, or a twinkle of the eyes … awaken in others more energy than would have been evoked by any amount of exhortation.'
After the war, Glasgow was elected to the Australian Senate, serving as a Minister, and he then became High Commissioner to Canada. He also resumed his grazing interests in western Queensland and directed several companies. He led the Anzac Day marches in Brisbane for 20 years.
Ms McDowall said she had limited memories of her grandfather but his influence on others was clear.
"I was eight when he died … but he would go into the office almost every day until he died…
"His ideals of how one should live were instilled in my mother who adored him. He had sent Rudyard Kipling's poem 'If' to her from England … it did make an impression on us.'
Ms McDowall has recently donated all of William Glasgow's letters to the State Library of Queensland where they have been digitised. Collectively, they offer a rich insight into a military man who, like Monash and Elliott, put the welfare of other men first.