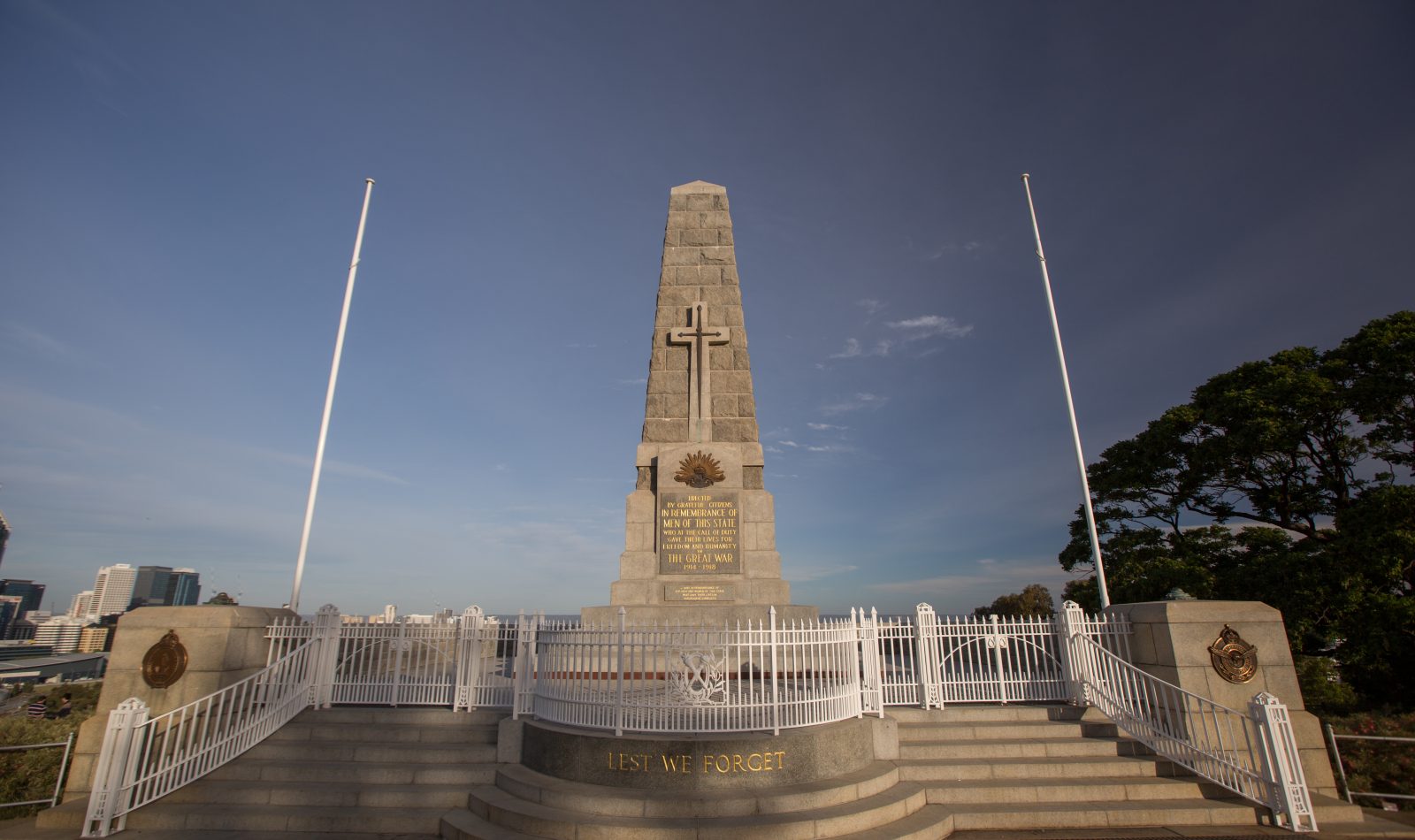 Almost every community in Australia has a war memorial—a testament to the service, sacrifice and loss from a century of service.
The memorial movement began while the First World War was still underway, with local committees established to determine the form of their chosen tribute and its location.
The most common memorials were a cenotaph, obelisk or statue, but there were also pillars, cairns, flagpoles, gates, structures, parks, gardens of remembrance, and buildings.
As most Australian soldiers were buried overseas or their bodies were lost during the war, the memorials served as a place of contemplation where families and friends could mourn.
Large memorials were erected in capital cities, including the Australian War Memorial in Canberra (1941) and the Shrine of Remembrance in Melbourne (1934).
Many of these have an eternal flame, a tradition dating back to post-war France, where the flame at the tomb of the 'unknown soldier' represented remembrance and symbolised an eternal soul.
Others, especially those in country towns, are inscribed with the names of those lost, often including brothers who signed up together.
In Bulimba (then a wharf-side part of Brisbane), a fig tree was planted for each soldier who died, eventually forming a canopy over the Bulimba Soldiers and Sailors Memorial Park.
The Brisbane Courier reported that the opening of the park reflected 'the desire of a small committee of residents to establish a suitable memorial to the heroes who left the district to help in the Great War'. The committee hoped the park would 'become a joy to the community'.
Historian Ken Inglis surveyed war memorials throughout Australia and found that each one told its own story.
Professor Inglis also found that war memorials invoked a 'rhetoric of chivalry … to make horror and anguish endurable, to give comfort by softening what was otherwise too horrible for words'.
One of the most common poems was 'For the Fallen', written by English scholar Laurence Binyon in 1914:
They shall not grow old, as we that are left to grow old:
Age shall not weary them, nor the years condemn,
At the going down of the sun and in the morning
We will remember them.
Another inscription, 'Lest we forget', came from Rudyard Kipling's poem, 'Recessional', which drew on Biblical references.
Today, memorials provide a focal point for commemorative activities, including Anzac Day and Remembrance Day.
References
Further reading:
Ken Inglis. Sacred Places: War Memorials in the Australian Landscape. Melbourne: Melbourne University Press, 2008.
A. Borg. War memorials. London: Leo Cooper, 1991.