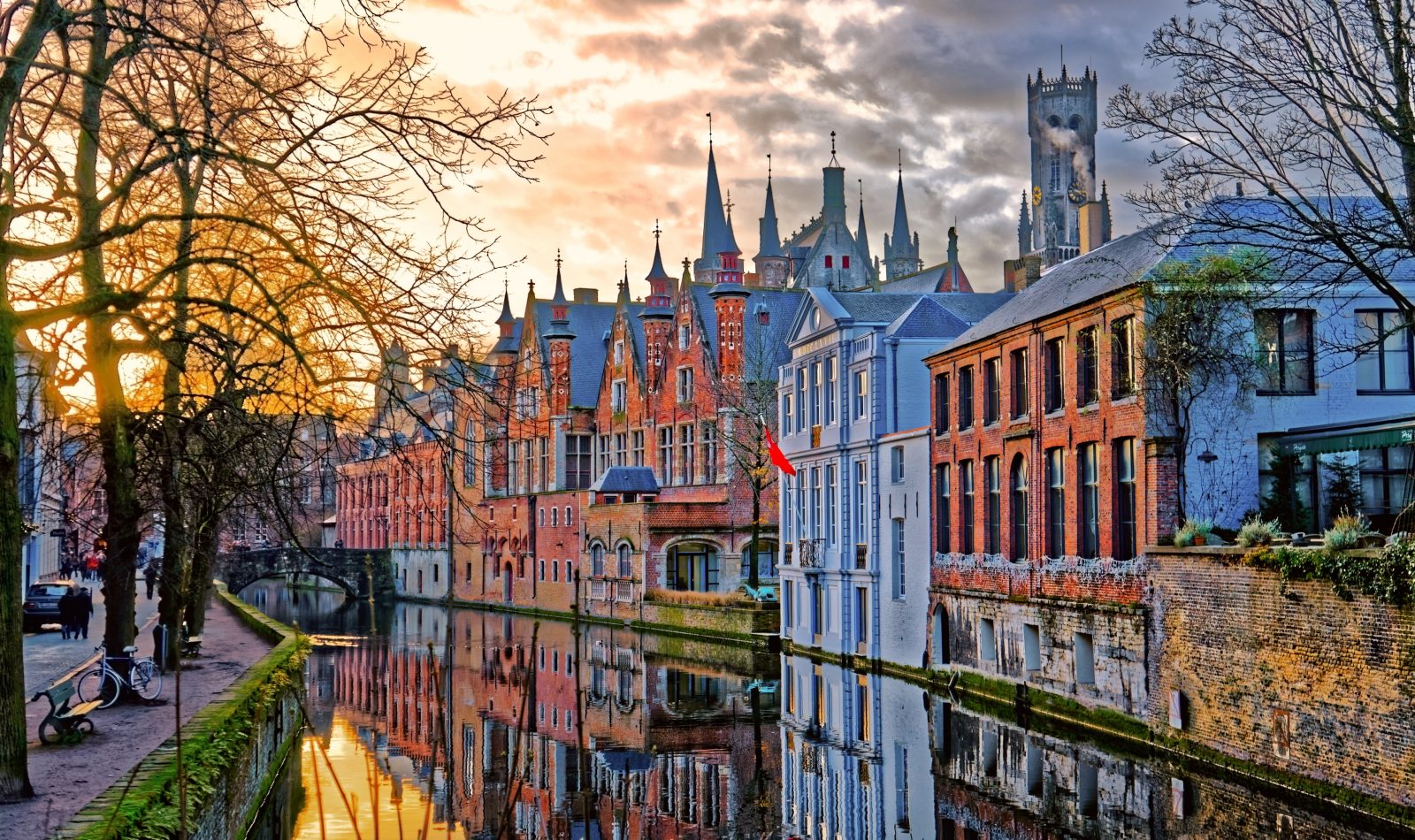 One hour's drive from Ypres in Flanders Fields is the beautiful city of Bruges. Officially classified as a UNESCO World Heritage City, Bruges has the best preserved medieval city centre in Europe.
Bruges is a city that gets under your skin and for many visitors it is love at first sight. With its cobblestone streets, quaint bridges, meandering canal and swans on the lake, the city has a fairy-tale-like, romantic atmosphere.
Bruges is best explored on foot. Although to get your bearings, it's well worthwhile first taking a canal boat tour or horse drawn carriage tour to find out what the city has to offer. Alternatively a climb up the Belfry in the centre of the town square will also provide a beautiful panoramic view of the city from 80 metres high.
Bruges is also home to some renowned masterpieces. See the work of the Flemish Primitives in the Groeninge Museum and stop by the Church of Our Lady to view Michelangelo's world famous Madonna and Child. Recovered after being stolen by the Nazis in the Second World War, the sculpture is one of the few such pieces by Michelangelo outside of Italy.
Bruges also has its own working brewery right in the heart of the city; De Halve Maan (The Half Moon). The brewery has a pipe-line running under the medieval streets that locals can pay to tap into. Stop by for lunch or to enjoy the excellent local brew; Brugse Zot.
With no less than 55 chocolate stores across the city, Bruges is often referred to as the capital of chocolate. Nowhere else has such a high concentration of artisan chocolatiers, perfect for a tasty souvenir to take home.
From Tuesdays to Saturdays at 5.00pm enjoy a free concert in Oud Sint-Jan in the heart of the city by Harpist Luc van Laere. Recommended by Visit Bruges as an unmissable event.
By evening the city takes on a more intimate atmosphere, particularly when walking at dusk or when the city lights are lit. Minnewater Park – whose name means lake of love – is the most romantic spot in the city and the Minnewater Bridge offers magical views over one of the most idyllic places in Bruges.
How To Get There
Bruges is 75 kilometres north from Ypres; approximately a one hour drive.
Regular train services operate between Ypres and Bruges. The train trip takes 1.5 hours via Kortrijk.